Shri. Churchill Alemao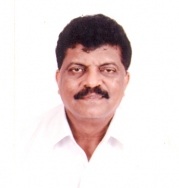 Personal Details
Office Contact No.
(0832)2770934
Email
mla.benaulim.gvs@gov.in
Permanent Address
House No. 150, Novangully, Varca, Salcette, Goa. Pin: 403721
Other Information
Activities
Social and cultural Activities
Acted and produced konkani dramas, visiting the sick in hospitals, helping the needy and distressed, finding solutions to people's problems and grievances.
Special Interest
Organizing sports events and establishment of football clubs. Football in particular and sports in general.
Hobbies
Singing, reading, playing football, gardening, watching football and volleyball matches and Konkani dramas.
Sports Activities and Membership of Clubs
Football and volley ball player. Patron, Churchill Brothers Sports Club.
Countries Visited
Asia, Europe and parts of Africa.


Speech On Financial Statement 2019-20