Infrastructure
Article 2 Goa After Liberation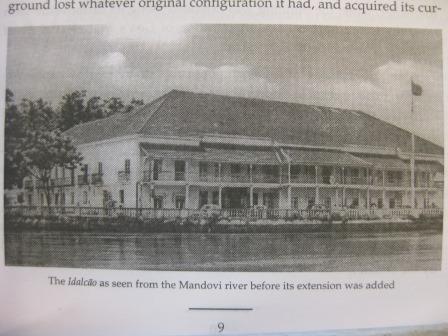 Initially the liberated territory was under the army administration of Lt. Gen. Candeth, the Military Governor who was assisted by the Chief Civil Administrator. On 8th June, 1962, the Military Government gave place to civil rule. The Lt. Governor formed an informal Consultative Council consisting of 29 nominated members to assist him in the administration of the territory. This Council was inaugurated on 24 September, 1962. The metting of the Council was open to public.
On passing of the Constitution (Twelfth Amendment) Act, 1962 by the Union Parliament on 20 June, 1962, the territory of Goa, Daman and Diu was conferred the status of a Union Territory with retrospective effect from 20 December, 1961. The Government of Union Territory Act, 1963 came into force on 13 May. 1963. This Act was amended in 1971 which gave additional powers to the Administator to assent to Bills, issue ordinances, etc., in certain cases.
The 1st General election of liberated Goa, Daman and Diu, was held on 09/12/1963. People for the first time in their long and chequered history, provided an opportunity for direct participation in Government in which they had a vital stake and making them masters of their destiny, so as to elect 30 members of First legislative assembly. Late Shri Dayanand Bandodkar became the first Chief Minister of Independent Goa, Daman and Diu.
On 9th January 1964, for the first time, members of first legislative assembly of Goa Daman and Diu, legislative met at Adilshah palace, the Secretariat building to transact business. Adilshah Palace, situated on banks of River Mandovi witnessed several assembly sessions to take Goa on progressive path.
On 30th May 1987, the district Goa of then existing union territory Goa Daman and Diu was formed into a new state known as State of Goa.
Similar Articles
Speech On Financial Statement 2019-20