Infrastructure
Article 1 Ancient History of Goa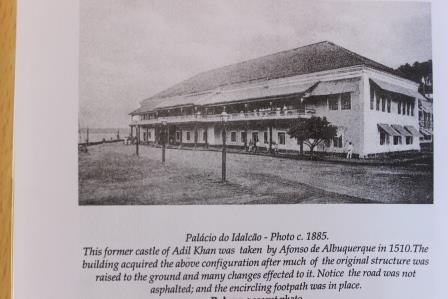 If we flashback to epic-era, Goa is considered as the land of Lord Parshurama. It was all water, Lord Parashurama unlashed the arrow, splashing water apart thereby creating Goa.
In all these years Goa witnessed the regime of various rulers like Shilahar, Kadamba, Bahamani, Adilshah and finally entered the Portuguese. Portuguese who came as traders, became rulers and carried on their regime for about 450 years. Time to time various revolts erupted against Portuguese. 1st major revolt was the Desai's revolt in Cuncolim in 1575.
Whilst the rest of the country saw democracy in action with the dawn of Independence on. 15 August, 1947 and its consolidation with the proclamation of the sovereign and democratic Republic of India on 26 January, 1950, the people of Goa were still groaning under Salazar's fascist regime of terror, one of the oppressive dictatorships on record. The prolonged Goan freedom struggle which culminated in the liberation of Goa on 19 December, 1961, saw the end of the colonial domination and its replacement by a democratic set-up as an integral part of India. It marked a watershed in the socio-political history of Goa.
Similar Articles
Speech On Financial Statement 2019-20